Why this Academy was developed?
Created by market demand cLHAIR's 8 modules course will explain the in's & out's of caring for textured hair whilst keeping you or the client on trend. Still don't know where to begin when it comes to up skilling yourself with textured hair? Discover in bites size modules on how to navigate around maintaining & enhancing textured hair to maximise it's potential the cLHAIR Way. Download "The CLHAIR Mantra" from amazon to get a further insight to cLHAIR's journey with textured hair & her ethos on managing & maintaining curly crowns. From the basics of cleansing & conditioning to two of cLHAIR's Balayaging techniques, there are modules for both consumers & haircare professionals alike. Feel free to suggest what modules you would like to see next term.
Note: The colouring modules should only be practiced by individuals with at least a level 2 NVQ Hairdressing Qualification.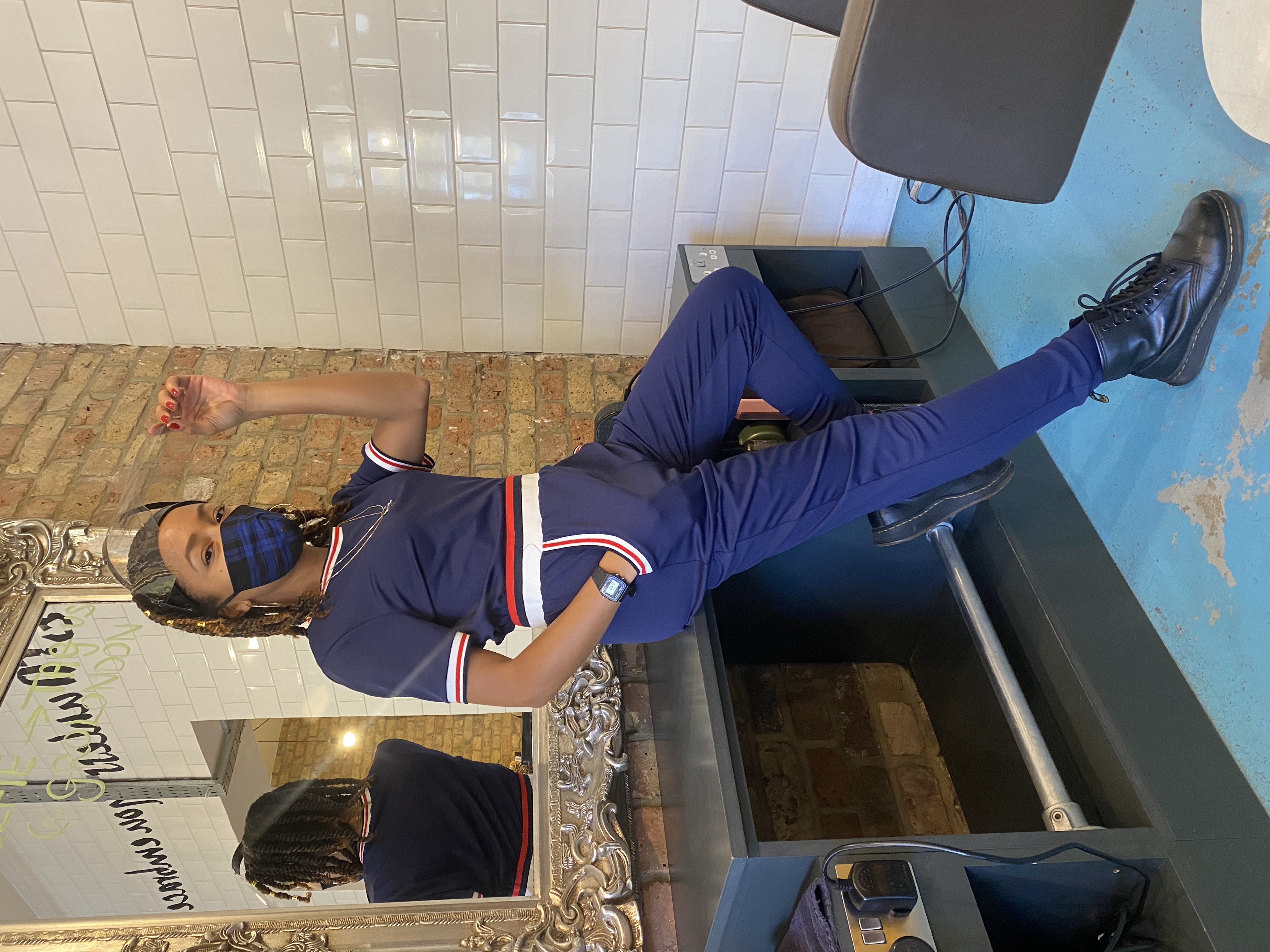 cLHAIR is a Master Stylist who cares for your hair whilst keeping you on trend, for all hair textures & has been doing so for 13 years & a hair educator for 7 years owning stages from Europe to Africa prior to economic changes. 
Qualified with a Level 3 Diploma at the College of North West London Wembley under the amazing Angel Ramsey.
Trichology training with Manufacturing Brands, Haircare product analysis training by some of the industries finest & continuously seeking knowledge of healthy haircare.
At present cLHAIR is a part of a Redken Advocate Network where she continuously is learning and sharing her discoveries with a community of hairdressers who are all Redken obsessed just like her.
cLHAIR now is a self-employed Master Stylist and Gro London in Clapham South is her workshop where clients & hair are cared for whilst keeping them on trend.
Honoured to be a judge at the Creative Head Mag Most Wanted Hair Icon Competition, a mentor for their Activator Scheme & a panelist at Loreal's Talking Texture Virtual Event cLHAIR is always striving to break down barriers within the hair industry.
Check your inbox to confirm your subscription